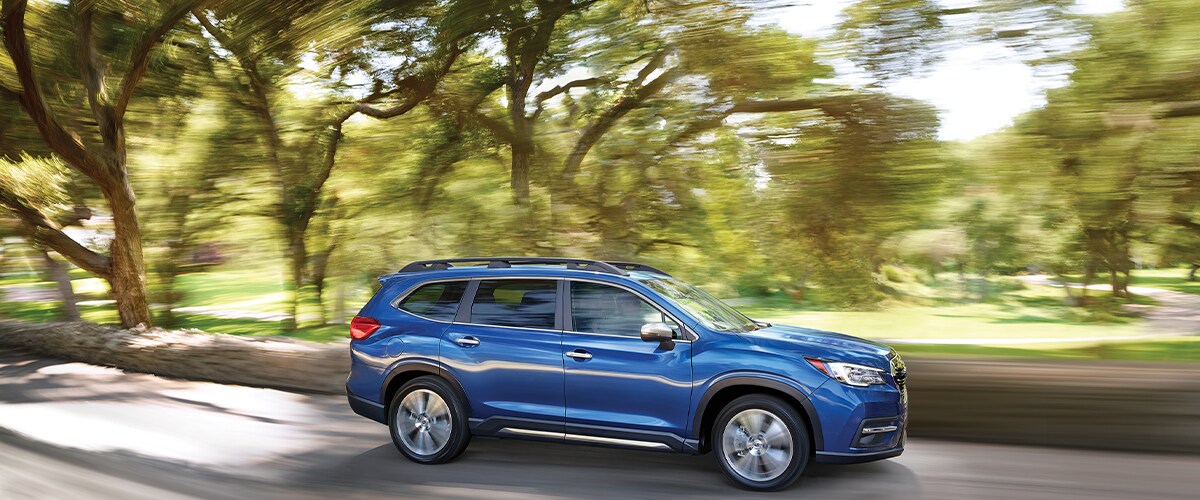 Subaru Lease Return Center
at Subaru of Portland
We will help you with everything you need to know to prepare for the end of your Subaru lease. You have several options when your lease is coming to an end. You can turn in our Subaru, turn in your Subaru and lease a new one, purchase your leased Subaru outright, or, in some cases, extend the lease on your existing Subaru.
If you're leasing your current Subaru through Subaru Motors Finance, the Subaru of America Lease Loyalty Program could bring you more savings on your next Subaru. Under the Lease Loyalty Program, Subaru of America will make the first monthly payment on your new Subaru up to $500 when leased through Subaru Motors Finance. In addition, Subaru of America will pay any disposition fee owed on your current leased Subaru.
If You Are Turning in Your Leased Subaru:
Pre-Turn-In Inspection
About 45 days before your lease ends, you will need to schedule a courtesy pre-inspection of your leased vehicle. NOTE: You can ask for a courtesy inspection at any time, but keep in mind that any pre-inspection expires after 60 days.
The courtesy pre-inspection will include a review of the wear and use of your vehicle so you are notified and aware of any potential lease-end costs beyond the disposition fees outlined in your lease. The report is not a bill and will not include any dollar amounts for repairs.
Estimate of Excess Wear and Use
Shortly after the pre-inspection, you'll receive an estimate of the charges for Excess Wear and Use. This shows how much it would cost to repair the excess wear and use shown on the pre-inspection report. This information will help you decide if it's in your best interest to repair any of the items before turning in your Subaru.
Remember, the first $1,000 of Wear and Use charges from your estimate and final bill is subtracted, if applicable. See your lease contract for additional details and exclusions. If you choose to make repairs to your vehicle, contact Subaru of Portland or Subaru Motors Finance before returning the vehicle. We'll verify the repairs and apply any appropriate credits to your final end-of-lease bill.
If you need any assistance with your pre-inspection report or estimate, please let us know.
Return Your Leased Subaru
If you choose to return your leased Subaru, contact Subaru of Portland at (503) 232-2000 in advance to arrange for the return.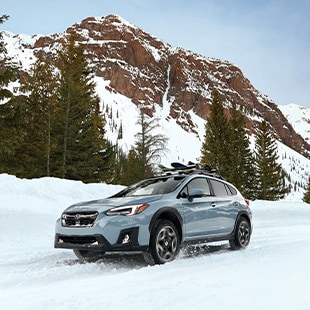 On the day you turn in your leased Subaru, remember to remove all your personal items from the vehicle - and don't forget the items in the trunk! Make sure the owner's manual is in the glove box and you have both sets of keys that you will need to turn in.
Federal law requires that you disclose the actual mileage on your vehicle when the lease is over. When you turn in your vehicle, you will be asked to sign an Odometer Statement.
Note that when you turn in your Subaru, you will also be responsible for any other amounts due under your lease, such as past due payments, late charges, sales or use taxes, and/or unpaid parking or traffic citations billed to your account.
Are you considering turning in your leased car early? You can choose to return your vehicle early, but you may owe an early termination charge depending on your lease terms. This fee can be substantial, so make sure you understand your options. If you have any questions, please contact Subaru Motor Finance.
After you return your leased vehicle, you must contact Subaru Motor Finance Lease-End Department at 866-401-9743 within one day to provide them your turn-in information.
$500 Visa Gift Card Reward for new customers
Lease your Subaru from another dealer?  If so and you return your vehicle to us at lease end you will receive a $500 Visa Gift Card.
Purchasing Your Subaru
If you love your leased Subaru, Subaru of Portland will help you keep it.   At lease end, you may choose to purchase your Subaru outright by paying the purchase option and disposition fee amounts found in your lease agreement. Please be aware that you may be responsible for additional title, license fees and taxes - just like you would be responsible for when buying any vehicle.  We can help you determine a market value on your lease vehicle prior to purchasing it.  Please consider the actual market value prior to purchase.  It may make more cense to purchase or lease a new Subaru.  
Contact Subaru of Portland at (503) 232-2000 to learn more about your lease-end options and how you can purchase your leased vehicle. You can also request a payoff quote or an estimate of total costs.
Subaru of Portland is Happy to Help
Regardless of what you decide to do at lease end, we are here for you. Please feel free to contact us at (503) 232-2000 with any questions or concerns regarding your lease, and for more information on leasing or buying a new Subaru.
Get the Lease Return Process Now Today