Our Team at Subaru of Portland Takes Pride in Supporting Local Community Initiatives
CHECK OUT OUR LOCAL PARTNERS!
Contact Us Today!
Here at Subaru of Portland, we strongly believe in the principles of giving back and caring for those in need. These ideals directly tie in to support for our surrounding Portland community, as our team is directly involved in important initiatives, sponsorships, donations and events.
Learn more about our previous and current Subaru Loves community work to gain an appreciation for the causes we're passionate about below.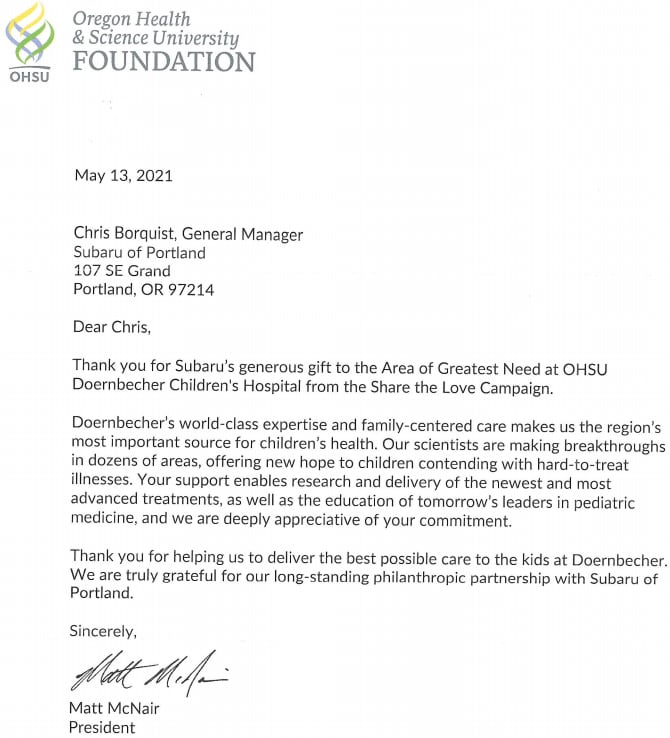 Learn More about How you Can Get Involved with Subaru of Portland
Have community sponsorship suggestions? Want to learn more about upcoming events we plan on sponsoring or participating in? A great way to gather details and discuss this information with our team is by reaching out over the phone or stopping by our Subaru dealer location here in Portland!
Become a Partner: